Marriage!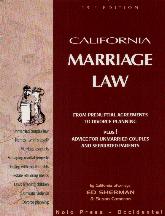 Did you know that marriage is defined in so many different terms by different people?
1- religious institution
2- traditional institution
3- legal/financial status (contract)
4- personal commitment (non-religious common law)
I suppose religious people prefer the 1st definition, traditional families the 2nd one, people who don't believe in religion or tradition but are interested in having children look at the 3rd definition and number 4 is generally for (rather romantic) people who prefer to stay common law as long as they are together.
It really makes of world of difference which definition you pick.
I personally believe that you need a great deal of self-awareness, self-reflection and knowledge to choose the definition that suits you, your goals and future expectations.