27 years and going!
I was determined to do an update on Liberal leadership race, since Ruby Dhalla, John Godfrey and other new names have been thrown around.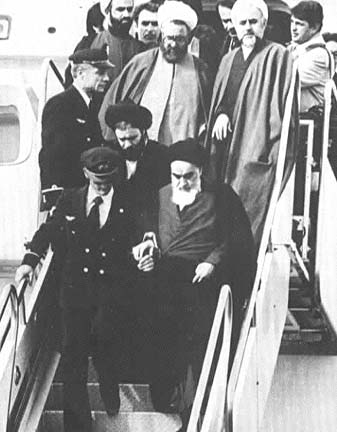 But I realized I wouldn't be doing myself and many others justice, if I ignore the 27th anniversary of the Islamic Revolution of Iran.
It took less than two months from the Feb revolution to the establishment of the Islamic regime in early April of 1979, and I was born right in between.
Before I was old enough to talk, the war started. Saddam Hussein with the support of U.S attacked Iran in hopes of occupying the country. This war lasted long enough to drive both countries into economic devastation. We spent many nights in underground shelters with our parents, learning about American and Russian made bombs and rockets.
I started my fourth grade, after the cease fire of July 1988. Soon after, Ayatollah Khomeini pass away and his successor, Ayatollah Khamnei, took over as the supreme leader of the regime.
Rafsanjani's presidency opened up new doors to relative prosperity and social liberty during 1989-1997. During this period, the country's economy recovered from the 8-year war to some extent, while I graduated from highschool.
The 5th parliament, elected in 1996, was the first that involved the participation of different groups of people, campaigning on social and economic reform. That was the beginning of my experience with grass roots political participation.
In 1997, the hopes of social liberties, freedom of speech and the quest for democracy and justice resulted in more than 20 million votes for President Khatami.
First year of Khatami's presidency was very promising for the elite. I left Iran in 1998, before the killings of summer 1999 at Tehran university dormitory by the hard-liners as part of their resistence to the change.
As much as Khatami's government tried to heal the relations with the international community, reform social policies and heal the economic deficit, the right wing had their own agenda.
By the end of Khatami's two terms, the country and the world had seen many clashes between the reformists and the right wing hard-liners. For the most part, the poor had become poorer and the rich richer. Finally in spring of 2005 Mahmoud Ahmadinejad, a right wing star candidate, was elected as the new president of Iran.
I have been far and away from Iran for more than 7 years now, but for all I know, more and more the new government is turning the international community against Iran.
Being as old as the revolution and the islamic regime, I can't help thinking that no matter how far I am, my story will always be intertwined with that of all the innocent children of Iran.